Why a community?
No matter how much time we spend working on websites, there's always more to share and learn. So we set up a private community for owners of any of the books to ask questions and share their thoughts on their web projects.
How do I join?
Instructions are in the back of all the books on what you need to do to join. It's not hard, look out for the questions you'll get asked on joining. You need to complete them for us to let you in.
Who is it for?
The community is for site owners, freelancers and agency people. In fact, anyone that's working on web projects. We hope that seeing the other side of the client/supplier relationship and the types of issues each has will be good for everyone.
If you have any issues joining the community, please use the enquiry form to let us know.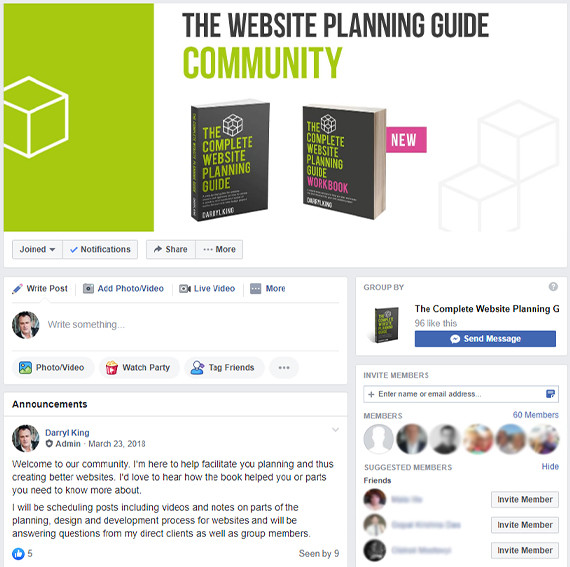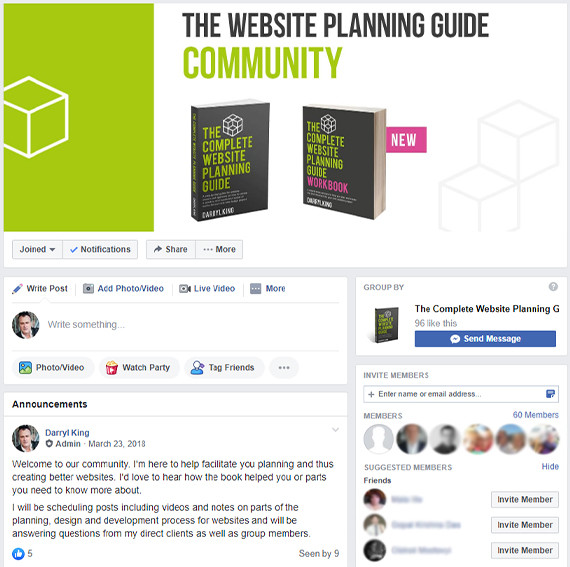 Find out about additional books in this series, special closed groups and courses as well as one on one bonuses to help you plan your website.
Ask questions about your projects and planning
Meet others and learn from people on the same journey as you