How can you keep your boss happy if they keep changing the goalposts?
Are you feeling like every company you work for has the same problem - the boss? Do you never get time to do the job properly, everything is always a last-minute rush, and the requirements change every time you seek feedback?
It isn't their fault in truth. No one has shown them how to scope out what they want correctly, it's never been part of business school. Feeling like every day is a battle against unrealistic demands, poor requirements and an inability to accurately answer the question, "How long will it take?" isn't your future.
There's a method you can introduce into your work that removes these problems, and if you do it correctly will not only remove those pain points but allow you to get much more ownership over how things will get done at your company.
Stop scope creep
If you can't lock down the stakeholders on what they want then everything will be scope creep. How can you deliver on time and spec if there isn't a spec before you start? Learn how to start every project with a scope of what's required. So everyone can agree on what will get built.
Estimate how long the work will take correctly
If you never have a plan for your project, then your estimates will always be wrong. To be able to provide accurate estimates, you need to have a complete scope of work. Learning how to do that upfront will solve your estimating problems.
How to keep your boss happy without going insane
When a boss complains that work is always being delivered late or doesn't do what they expected, there's a high probability that they are part of the problem. Of course, you can't tell them that! If they aren't working with you to create a clear set of requirements, then you need to show them a better way.
Being a web developer for the past 6 years, the biggest frustrations are not having a clearly defined scope and no resource to turn to for help.
I suffer from scope creep and projects taking longer than expected.
This guide has helped me get my projects back on track and eliminate those frustrations.

Paul Luxford
Amazon Review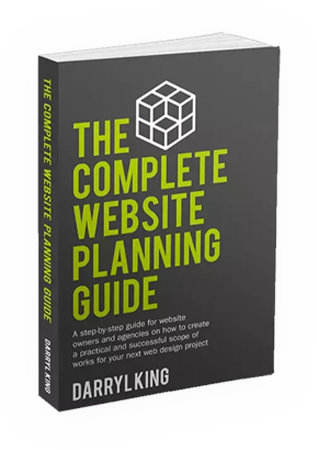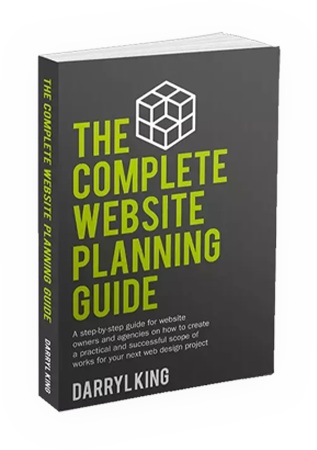 In The Complete Website Planning Guide, we've laid out a simple method to create a website scope of works that you can use to keep the stakeholders in your organisation happy. You can hold them accountable to how they brief you, what each piece of work contains and is worth.
You can show them how they can do that work, or you can start each project by doing it for them and getting them to sign off on it. You look more professional, you get better results delivered on time, and you remove unnecessary stress.
GET THE FIRST 3 CHAPTERS FREE
Download the first three chapters of The Complete Website Planning Guide complete with the cover artwork and table of contents. Enter your email address and join our list and we'll send you the download immediately.
The Complete Website Planning Guide and companion Workbook as a freelancer the framework to fix one of the biggest challenges we face building web sites and apps, scope creep and unprofitable extra work.
You can take control of your work back without losing customers, and ultimately create happier clients and a happier you.
Download the first three chapters by providing your email above, or if you're ready, press the BUY NOW buttons below.