How to make more money freelancing
Every hour of scope creep costs you more than just the lost time. You lose profit, opportunities to work on other projects, trust with your clients and the frustrations you feel can affect every part of your life.
Some days as a freelance web designer or developer can drive you to despair. Instead of moving on to a new project and helping to solve clients problems, you end up arguing with a client and working on things you never quoted to do.
There's a method you can introduce into your work that removes these problems, and if you do it correctly will not only remove those pain points but allow you to make more money.
Stop scope creep
Scope creep happens when you don't have an explicit agreement about what would be done. On many platforms, the client has the power to stop your payment if they can argue you haven't delivered what they asked you to do. There's a simple way to turn the tables and give you back the power, ending scope creep once and for all.
Get the quote right and you'll stop losing money
Freelancers that use an effective planning method can provide accurate quotes that match precisely what they will deliver. When you get this right, having to work extra hours without getting paid goes away, and you start making the money you deserve.
Why managing expectations is the answer to happy clients
Arguments with clients happen when you don't meet their expectations, rightly or wrongly. When you learn how to implement an effective scoping method, you solve the expectation problem, removing the most significant cause of unhappy clients and project disagreements. Meaning you can go back to enjoying what you do and make more people happy.
Being a web developer for the past 6 years, the biggest frustrations are not having a clearly defined scope and no resource to turn to for help.
I suffer from scope creep and projects taking longer than expected.
This guide has helped me get my projects back on track and eliminate those frustrations.

Paul Luxford
Amazon Review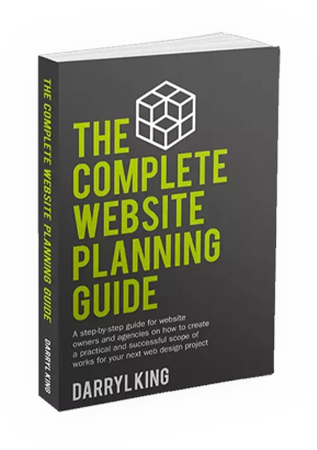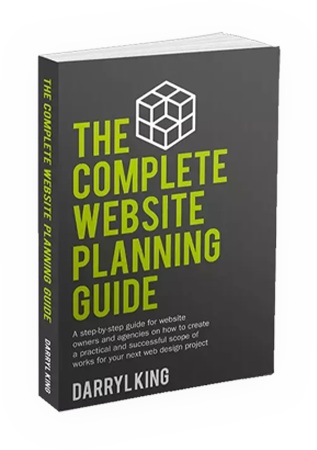 In The Complete Website Planning Guide, we've laid out a simple method to create a website scope of works that you can use to keep your clients happy. You can hold them accountable to how they brief you, what each piece of work contains and is worth.
You can make them do that work, or you can charge them to do it for them with the result being they get exactly what they want and you get paid for everything you do.
GET THE FIRST 3 CHAPTERS FREE
Download the first three chapters of The Complete Website Planning Guide complete with the cover artwork and table of contents. Enter your email address and join our list and we'll send you the download immediately.
The Complete Website Planning Guide and companion Workbook as a freelancer the framework to fix one of the biggest challenges we face building web sites and apps, scope creep and unprofitable extra work.
You can take control of your work back without losing customers, and ultimately create happier clients and a happier you.
Download the first three chapters by providing your email above, or if you're ready, press the BUY NOW buttons below.