Before you start your website journey, there is one vital step you must take, and that is planning! Planning can help ensure that your website meets your goals and requirements, and help minimise the space for error.
In this guide we will run through the importance of planning a website, user testing for websites, your target audience, website objectives, competitor analysis, and your content strategy.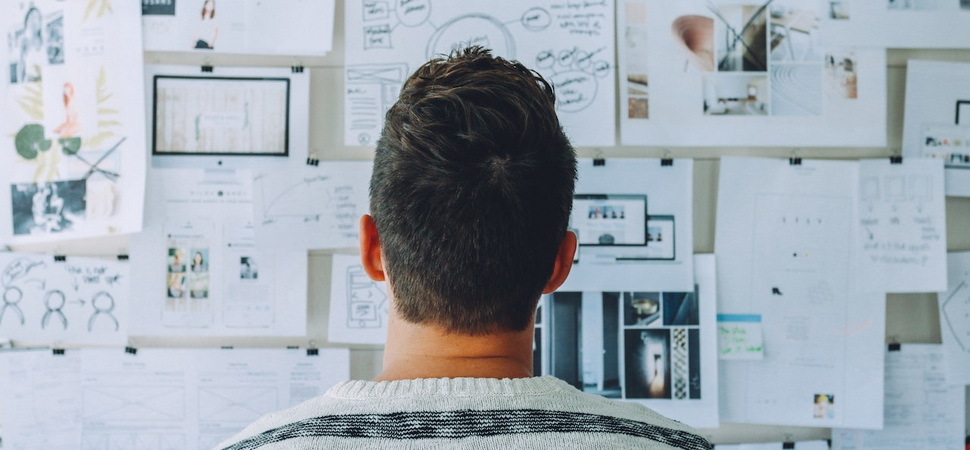 What is a Website Brief or Scope?
If you are planning to create a website, planning is the first step. Just like an architect's blueprints for a house, this is an essential first phase that will set you up for success further down the road.
A website scope or brief is a document that details your key needs and requirements. This document should outline your goals and constraints to ensure that a website designer knows exactly what you want so they can ascertain if they are right for the job.
Ideally, your scope should contain enough detail to answer all of your designer's questions before they have to ask them.
For more information on a website brief or scope, see chapter 2 of The Complete Website Planning Guide.
Why You Need to Run User Need Analysis
The user needs analysis is an essential part of the development process. In user funnel analysis needs and requirements are defined for the site engineers and developers.
This is an important step as it will identify any further need to hire additional team members, make adjustments to the product, or change how users will interact on the site. The user testing scripts for the developers will help determine what tasks they need to complete from your brief, which is why the planning is so crucial.
One of the challenges developers may face during this stage is defining whether issues are classified as training or performance issues. The answer to this question will determine whether they need to outsource work, or if they need to adjust equipment or software.
In this stage of the user journey map, developers will identify key components such as:
backlinks
search engine results
keyword growth
how easily a user will interact and navigate within the website
Understanding the Target Audience
While your website may reach a wide variety of people, there is a set target or persona of your intended audience. To find out who your target audience is, you can conduct research into your customer sales reports, customer surveys, or polls with a customer funnel analysis.
A great way to define your target audience is by looking at their problems. If you are selling a product they need or providing information that solves a problem for them, brainstorm how you can best advertise this.
You want to catch the attention of your target audience. This is an important step to your planning process.
Learn more about your target and your customer funnel analysis by reading, "Who Is The Audience For Your Website?".
Defining Website Objectives and Goals
Clarifying the goals for your website is an essential step for your planning. You can start by defining what you expect or want to achieve from your website, this answer can be as simple or complex as you want.
Once you have written down some goals, ensure that you have some objectives that are specific and measurable. Without this, you may find it hard to gauge when you have achieved your goals or even lose hope in the face of no progress.
For your goals and objectives to align with your target audience, consider their needs and expectations when you are planning. This can help add priority to certain elements of your website.
Competitor Analysis
By understanding your competitors that are already performing well with their website, you can gain a better understanding of areas you can improve. Do a deep dive into your competitor's websites that are in the same niche as you. See if there are things that stand out from your perspective in terms of their strategy, strengths and weaknesses.
You can also access tools for user testing for websites to gain insight into your competitor's website and how they are ranking. Take note of what your competition does well, and any holes they may have that your own website can easily fill. Learning from your competitors and user needs analysis, can be a great opportunity for your own website growth.
Content Planning and strategy
There is a reason why "content is king" when it comes to websites.
Your images and text will make a big difference to people who visit your site. Even your headlines and layout of your page can make an impression on your visitors.
You need to consider how much content your website will have and how this is presented in your user journey map. This can be in the format of landing pages, blogs, or even downloadable resources. Mapping out your content is a vital planning stage and can set a cadence for your future work.
If you want to have a resource of information and help rank for keywords, creating a content calendar is a great way to keep your website relevant. Research important topics or problems your target audience has and create blogs or pages that will connect with them.
Learn more about the specifics of your content planning by reading the guide in "The Complete Website Planning Guide Workbook". In the chapter on "Content" you can map out the details of your website and help determine what you need to include in your scope.
Conclusion
With the above steps you can create a thorough plan for your website and give yourself the best chance of success.
By getting specific on your scope, defining your goals, identifying your audience, planning your content, and understanding your competition, you can create a foolproof plan for your website.
Ensure that you do the research and planning before you start your website project to avoid errors down the road.
To learn more about mapping out the planning phase of your website project, you can download your copy of the "The Complete Website Planning Guide Workbook". Remember that planning and research is the start of any good website!